SRO Technology deliver custom conveyor belt scales for multiple applications, enabling our customers to maintain accurate and reliable oversight of their processes.
ONE SYSTEM, MULTIPLE BENEFITS
While relatively simple instruments, conveyor belt scales (also known as belt scales, belt weighers and weightometers) deliver a range of benefits including:
Measuring the exact amount of material processed in a shift,
Ensuring the appropriate volume of product is used in batching and blending,
Verifying loading and unloading invoices, and
Monitoring the performance of key components of a process.
Conveyor scales do more than just measure the mass and flow rate of bulk substances. They also enable management to audit financial performance and exercise quality assurance over multiple sites.
By assessing your needs and refraining from overselling you on a particular system, SRO Technology specialises in developing and installing cost-effective belt scales for the following situations:
Process weighing: When conveying applications require 1 per cent to 5 per cent accuracy.
Precision weighing: When conveying applications require 0.25 per cent to 1 per cent accuracy.
Custom weighing: When unique non-standard weight measurement instruments are needed for cable or aero belts, stackers and reclaimers, pug mills, blending and asphalt plants, weigh feeders and truck loaders, and any other application where a better understanding of bulk material flow is needed. SRO Technology can engineer a solution for this in our BA10,20,42 and 44 range.
We can come to you and conduct a site audit to advise you how to get the most from your new conveyor belt scale, and even assess existing installs.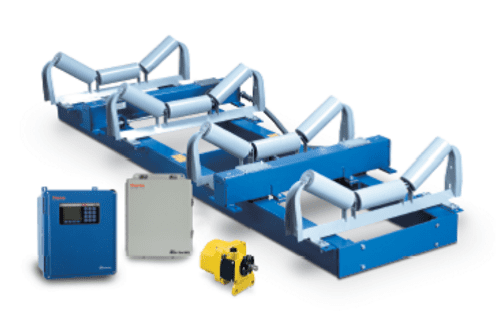 Precision Weighing Solutions
Read more
SRO Technology offer a standard range of Thermo Scientific 'Ramsey' high accuracy (up to 0.25%) beltscale solutions for Precision Weighing applications, including the series 14 which has a NMI Certificate to Accuracy Class 0.5.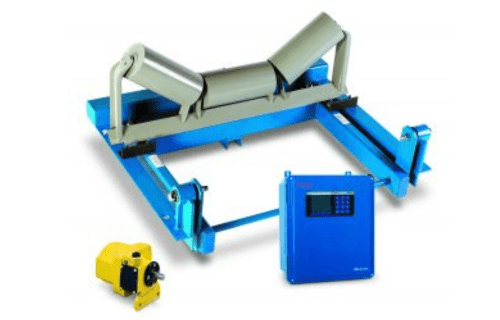 Process Weighing Solutions
Read more
SRO Technology offer a standard range of Thermo Scientific 'Ramsey' beltscale solutions for Process Weighing applications.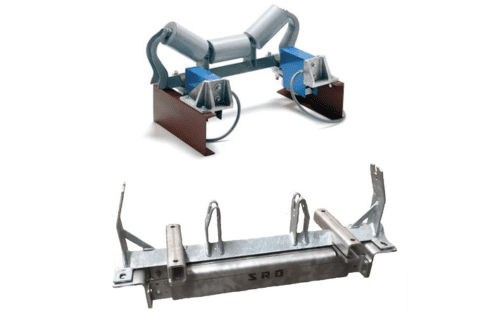 Custom Weighing Solutions
Read more
SRO Technology has over 25 years of weighing experience, which allows us to supply all types of custom solutions for weighing and feeding. In addition, SRO Technology also offers the best in metal detection solutions and Ramsey spare parts. To discuss a project in more detail or just to discuss belt scale calibration, contact us today.