We have been Engineering, Manufacturing and Servicing Instrumentation in the Mining, Processing, Quarry, Bulk Materials Handling and  Food Industries since 1988. We are specialists in Dynamic Belt scale applications, Nuclear Density Gauging, Gravemetric Bin Level, Tramp Metal Detection, Impact Weighers for the Bulk Materials Handling industry as well as Checkweighers, Metal detectors and X ray for the Food industry.
Our long term experience and expertise in instrument applications and problem solving will ensure you get the best practical solution and highest accuracy from your Process Instrumentation. SRO Technology is also a Ramsey Products specialist and has been selling and servicing Ramsey equipment for the past 20 years.
If you are interested in a career with SRO Technology, check our job vacancies.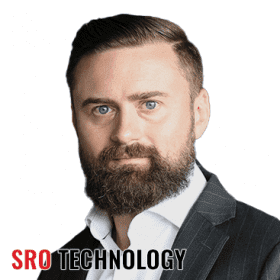 Nick Bamford
Managing Director – SRO Technology
(t) +61 405 079 586
(e) nick.bamford@srotechnology.com
Read more
Qualified Engineer and University of Queensland MBA with over 13 years international experience in engineering and project management across the resources sector.
Previously Managing Director of QPS Engineering, Consultant with global strategy firm, A.T. Kearney, and Country Manager in Brazil with Geoprober Drilling.
Hands-on technical leader with experience in leading fast scaling, customer focussed organisations. Focussed on strategy, developing and building the team, organisational design, and mergers & acquisitions.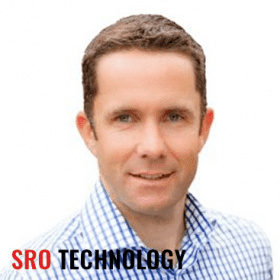 Peter Seligman
Executive Director – SRO Technology
Director – Alpin Group
Read more
Qualified engineer with a finance degree and over 15 years' experience in property, investment banking and infrastructure.
Engagements with various businesses and projects across the globe in a range of roles, bringing a breadth of experience and valuable skills that increase the certainty of critical business objectives. Currently Director at Alpin Group and Managing Director of SRO Technology.
Internal advisory with Macquarie Group, Group Risk and Business Unit management roles with Stockland, and Project Management consultancy for large corporates and Federal Government departments.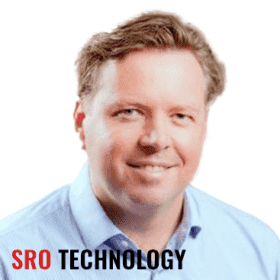 Iain Morris
Director – SRO Technology
Director – Alpin Group
Read more
Company Director and Advisor to a range of Corporates and Private Equity in the 'Services' sector.
Director of SRO Technology Pty Limited. Key responsibilities include Strategy and Growth. Also a Director of Alpin Group Pty Limited and Attunga Ski Club Limited (not for profit).
Over 15 years' M&A, Restructuring and Advisory/Consulting experience in Australia, UK and USA working for PwC. Lead the PwC 'Services and Industrials' Industry Group (2011-14).
Wide range of advisory and consulting mandates (including strategy, operational integration and turn-around) for private equity and corporates.
ENVIRONMENTAL POLICY
At SRO Technology we take seriously our responsibility to care for and protect the environment in which we operate. SRO Technology is fully committed to improving environmental performance across all our business activities. We encourage our business partners and members of the wider community to share that commitment.
SRO Technology is committed to maintaining and continuously improving our Integrated Management System that complies with the requirements of the International Standards related to the environment (ISO 14001:2015).
The key principles underpinning our environmental policy are:
Individual acceptance of personal accountability and responsibility for consistently minimising impacts on the environment
Making every effort to follow all agreed customer requirements and all statutory and regulatory requirements related to the environment
Continual monitoring and reporting of all agreed environment and performance indicators
Our environmental objectives are to:
Minimise waste and prevent pollution through efficient use of all materials and inputs
Only use sustainable or recycled products wherever possible
At a minimum, meet any environmental objectives set by our customers
In order to address these impacts we will:
Ensure we meet or exceed all relevant legislative requirements
Provide periodic environmental training and education to all employees
Encourage employee involvement
Reduce risks from environmental, health or safety hazards for employees and others in the vicinity of our operations
Continually assess the environmental impact of our operations
Our environmental policy is applicable to our directors, managers, and employees, as well as subcontractors who represent us. This policy expresses the ongoing commitment by SRO Technology's management and staff to understand, regularly review and continually implement these actions.
Download a copy of the SRO Technology Environmental Policy
SRO Technology is continually looking for dedicated and committed professionals to deliver the best in measurement solutions.
If you would like to express interest at joining us, please send us a message using the online form below.